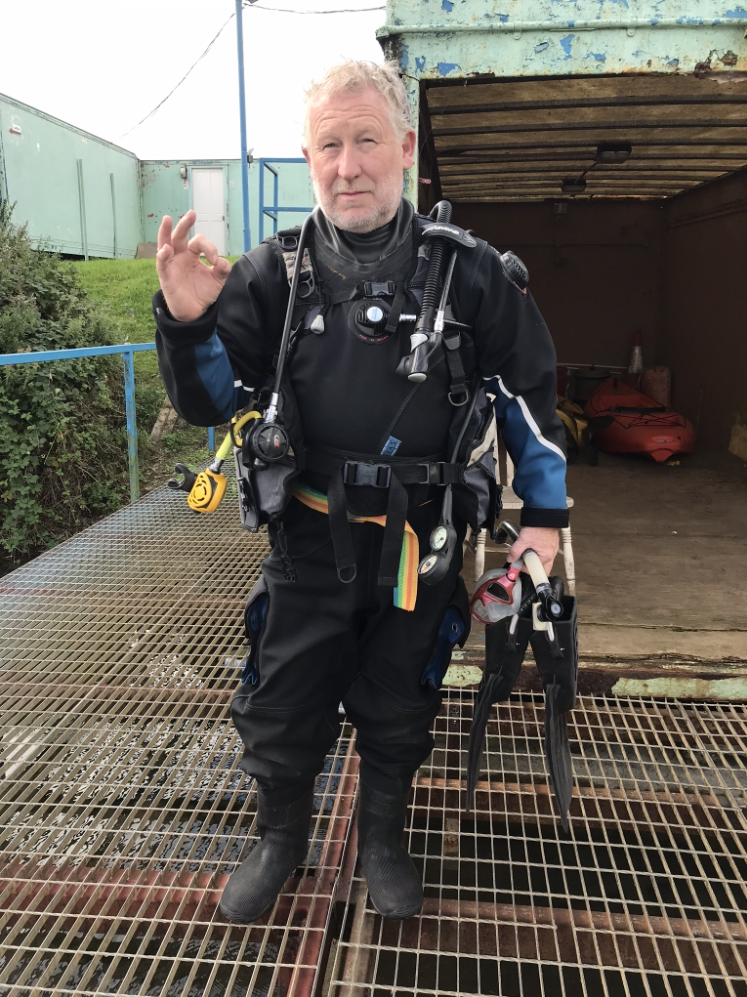 Tony Webb
Owner & Instructor
My first taste of scuba diving was a try in dive while on holiday in Tenerife, in June 2010 where I was lucky enough to dive with some very inquisitive turtles. I was left with the scuba buzz and the next month Patty bought me the PADI Open Water course as a birthday present which would unknown to us at the time change our lives. After completing my course I returned to Tenerife for further diving and this time I felt more confident and realised I wanted to continue my underwater journey.
In the May of 2011 I completed my PADI Advance Open Water course. And continued with different specialties; Dry Suit, Search and Recovery, Peak Performance Buoyancy, Enriched air, Deep and Wreck. In 2013 I started my first step on the PADI professional ladder with by completing my rescue diver course. 
A year later in September 2014, Patty and I had been diving for the weekend and returned our equipment to Learn Scuba, where the current owner told us he was he was moving on to oceans new and as a result intended to close the business down. Patty and I felt this was too good of an opportunity to miss and a new chapter doing something we both loved was possible, everything just felt right for us to take over the running of the dive shop and school. That day, he invited us for a beer to discuss this opportunity ….6 nights (and many beers and discussions) later, Eastpoint Scuba Diving was founded. We quite literally 'liked diving so much we bought the business`.  Since then we have worked hard and loved every minute of our diving journey from becoming Instructors to building a local diving community and establishing our own part of the big PADI family. 
Whilst when we bought the business we were not instructors, we knew it was the right decision and an opportunity not to be missed. We had a team of 4 instructors and became good friends who worked for us and mentored us. With their support I completed my Divemaster in 2015 and with the support of our regional course director I completed my Instructors in 2018. 
I can teach Open Water to Divemaster courses and the specialties: Deep, Night, Wreck, Boat, Enriched Air, Dry suit, Peak Performance Buoyancy, SMB, Search and Recovery courses. 
My favourite course to teach is Search and Recovery because it's a really useful skill to have underwater!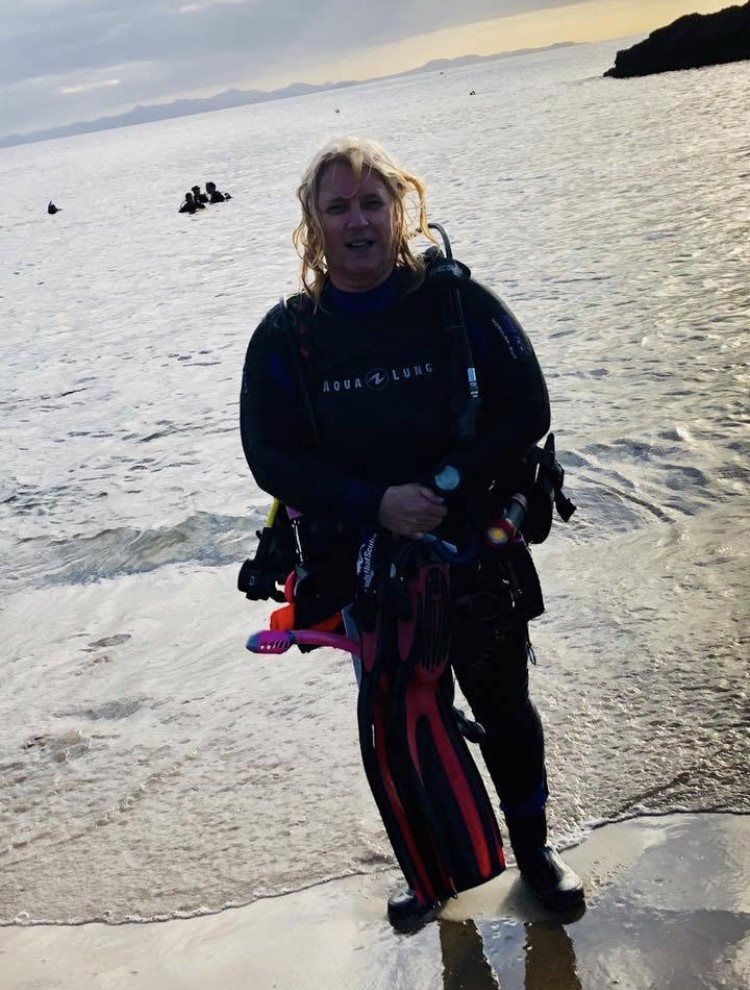 Patty Webb
Instructor
In 2012, two years after Tony began his scuba journey, I accompanied him on a scuba diving live aboard holiday in the Red Sea, I was the only non-diver on the boat because (can you believe it!?) I had a fear of being under water and had no intention of learning to scuba diving I was quite happy with my kindle…..along came the dolphins. After an afternoon dive everyone was enthusiastically telling me of their encounter with a pod of playful and inquisitive dolphins….I had always dreamed of swimming with dolphins but was nervous as there was no bottom to the Red Sea for many metres., but there over the edge of the boat I could see two dolphins!! After much encouragement from Tony and the rest of the crew I jumped in! The dolphins swam around me and it was the most amazing feeling I have ever had. From that moment on I knew I needed to join Tony on his scuba adventure. The dolphin even made a feature on our original club logo! 
In June 2013 I completed my Open Water, Advanced Open Water and Rescue Diver Courses. In September 2014 we took over Learn Scuba and founded Eastpoint Scuba Diving. I completed my Divemaster in 2016 and I completed my Instructor 2018 with support and guidance from our regional course director. 
The best part about being an instructor is seeing the difference I can make to students who are nervous and unsure, and watch them progress into confident divers. I love helping help divers achieve their dreams and be confident enough to follow them. And over the years of progression from recreational to professional diver I have had the privilege to meet, learn from and become friends to some amazing people. 
I can teach Open water to Divemaster Courses and the specialties: Deep, Navigation, Night, Wreck, Boat, Enriched Air, Emergency Oxygen Provider, Dry suit, Peak Performance Buoyancy, Project Aware and Emergency First Aid. 
My favourite courses to teach are Wreck Diver as the history of wrecks fascinates me and the Project Aware course because the conservation of the marine environment is really important to me. To continually improve how I can deliver the Project Aware course I am currently working towards gaining a diploma in Marine Biology.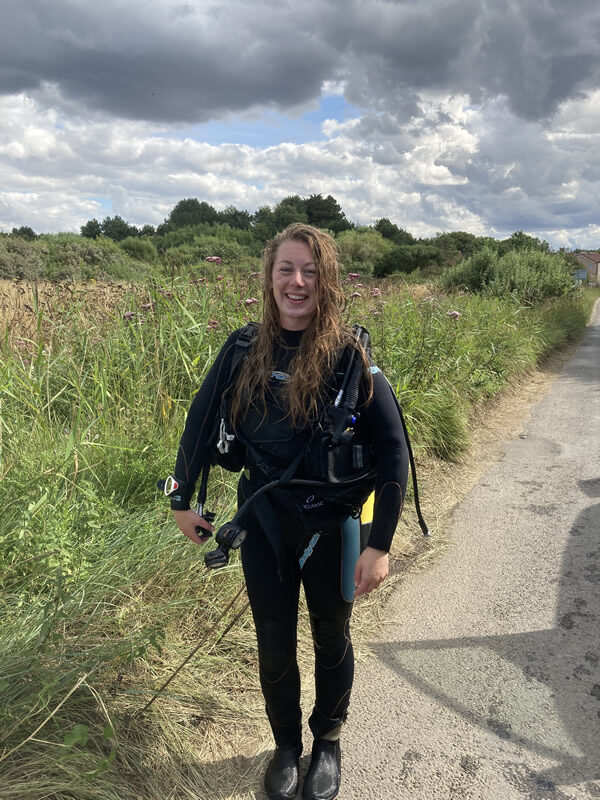 Belinda
Dive Master
I have always loved being underwater, it kind of feels more natural to me than being on land!
Since I first started as an Open Water student in 2014, I knew the goal for me was to become a PADI Professional; I qualified as a Dive Master in 2017 and have completed all of my training with Eastpoint Scuba Diving.
My favourite PADI courses so far have been the Open Water course due to the thrill of first learning to dive and the rescue course because I involves lots of teamwork and development of problem solving skills. While I have only scratched the surface of exploring the underwater world, one of my favourite experiences so far was working as a marine science intern for the NGO in South West Madagascar. I also have a MSc in Conservation and Ecology and work closely with the Marine Conservation Society delivering education programs. So, if you are interested in anything marine… we can grab a drink and chat as long as you like!!
I enjoy everything about scuba diving. Being part of life underneath the waves, diving reefs and seeing the stunning and intricate life forms which they are made up of is a personal favourite! I also love being able to share this experience with others and the opportunity scuba diving has given me to meet people from all walks of life and make great friends. 
I am looking forward to working toward my instructors qualification, continuing to gain more experience and exploring lots of dive sites in the UK [Goals including diving with basking sharks in Scotland and seals in the Farne islands!].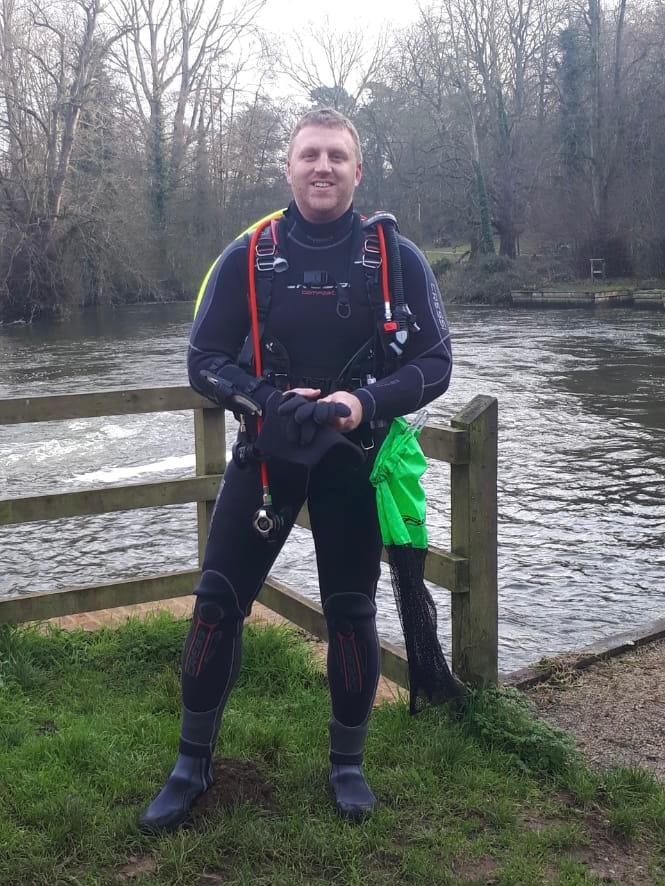 Martin Leeder
Dive Master
My name is Martin and I have an unhealthy obsession with anything that involves being in water (im a scorpio if you believe in such things). I'm passionate about diving and have been completely hooked since I started with East Point about 4 years ago now. I moved through all of my courses with them and now have the privilege to help others do the same on their path.
I consider myself a people person and can find common ground with most. I have a strong sense of humour and I feel that helps me connect with people as they learn and develop their abilities. Diving can seem daunting for some and I feel that a friendly humorous and confident approach helps relieve that feeling. For those more confident, the humour adds to the experience and I give as good as I get!
There are few weeks that pass when I'm not in the water in some way, I dive off the coast of Norfolk and Suffolk as often as I can, and I can frequently be found in rivers, lakes and quarry's all over looking for unique items with my trusty metal detector! Whilst I'm there I also clear the water ways and take out any rubbish I find, a trait I'm keen to pass on to others.
East Point is more than just a company, it is a community, a family even. Diving with us exposes you to that family and opens many more doors than just the ability to dive with your chosen buddy. The team are excellent and welcoming from the instructors to the Divemasters, even if there is some friendly rivalry between us!
My future in diving takes me towards tech diving and I look forward to developing those skills further over the many more years I will be diving.
Eastpoint Scuba
Co/ Nirvana Gym
60 Pinbush Road
Lowestoft
Suffolk
NR33 7NL
T: 01502 562135
M: 07970 870685
Get in Touch
We love hearing from our customers...if you need advice, or want more information on any of our courses or products...just get in touch...
Contact Us